Pain Does not have to be part of your life
Our focus is to provide our clients with the care and healing touch they need.
Sessions begin as we listen to your needs. You will receive a true hour (or longer) massage.
We intuitively tailor your massage to maximize the benefits.
Together we will create a personal plan to help you achieve and maintain your wellness goals.
The benefits of our massage services are outlined below
The Power of Massage
•Alleviates muscle tension, aches and pains.
•Decreases effects of stress and anxiety.
•Boosts production of the immune system.
•Improves quality of sleep.
•Lowers blood pressure.
•Aligns muscles and soft tissues.
•Improves mobility and flexibility.
Auromatouch® (layering eight different essential oils along the spine)
•Immune support.
•Inflammatory response.
•Homeostasis – balance.
(great to do before and after surgery or hospitalization)
✳︎Cranial Sacral Release
A light touch therapy supporting the central
nervous system so the body can self correct and heal naturally.
Releases restrictions throughout the body.
✴︎Clothing Worn
Therapeutic Massage for the Pregnant Client.
As a therapist, we now understand the unique anatomical and physiological changes that occur to the pregnant woman. Through massage, comfort and healing will take place for the mother and child during the four trimesters.
Myofascial Release Services are now also offered at the Retreat.
Myofascial Release Session
Lymphatic Therapy Session
Massage Therapy Session
BodyScan Stress Analysis ….. (to name a few)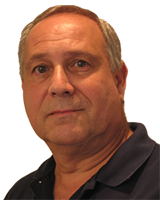 Bill Jacques #MA66713 (LMT) from Myofascial Release Venice.
Advanced Myofascial Release Specialist, Medical Researcher, Holistic Health Educator and Licensed Health Practitioner.
You can book a session online here: http://mfrvenice.com
Visit Bill's website here: http://myofascialreleasevenice.com

Ready Or Knot Massage
(#MM31205) 
106 Live Oak Street,
Suite C,
Venice, Fl 34285
Tel: 941-488-0953
Testimonials

Michelle DeNio  — 5 star
April 1, 2015 ·
"Kim is wonderful! She REALLY knows her stuff! She never rushes you out the door, explains what she finds during a session and offers suggestions and recommendations! Would recommend her to everyone I know!"
.........read more testimonials here
"Our focus is to provide our clients with the care and healing touch they need"